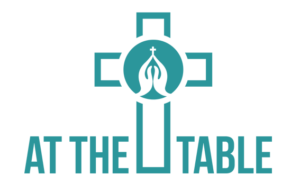 "AT THE TABLE" PRAYER CALL
Imagine sitting around your table and sharing a delicious meal surrounded by those you love, together you are laughing, listening and sharing stories and receiving an encouraging word. 
Finally, your day is slowing down, and your spirit is being lifted while connecting with those you hold dear to your heart.
In ancient biblical times, this sharing was called Table Fellowship, and it was an important aspect of the culture, let me explain. It was a big deal whom you shared a meal with as it was a symbol of your status in society if you dined at a certain table with the "right" people, you were someone important, just as it is in today's society. 
However, when Jesus came on the scene, He turned table fellowship upside down by eating with such people namely "sinners and tax collectors" (Matthew 9:11, NIV).
Jesus crossed all social barriers by sitting at the table with people who were called outcast and whom society frowned upon. Those individuals that the religious leaders of that day would never share a meal with. 
Jesus used table fellowship in a fascinating way, he used it to draw people in and not push people out, he used table fellowship to teach and get to know all walks of people especially his disciples.
Table fellowship was a fantastic tool that our Messiah used to become intimate with his people as He poured a word of encouragement and hope into those that were downtrodden. 
He used it to teach the people the truth of God's love and biblical teachings. 
It is Jesus's example that we follow as we come together on our weekly prayer call, At the Table where women across 4 states gather around our virtual table via conference call to feast on the Word of God and to pray. 
These ladies that I call my friends while we sit around our virtual table will tell you that together:


We study the Word of God by "sitting" with a particular Scripture every week


We pour encouragement by sharing what God is doing in our lives and how He is speaking through the Scripture text


We share in our struggles and listen without judgment


We share in our joys and get excited about someone's praise report


And we intercede in prayer for our loved ones, our communities, our church and our world


We are walking, talking, and living examples of the power of prayer. And we believe that prayer is one of the best free gifts that we can give to one another.
You are welcomed to join the call!
Wednesdays at 7:00 a.m. (EST)
Conference # (857) 232-0156
Code: 812427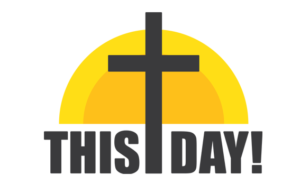 "THIS DAY!" - MOTIVATION
Let me ask you a question, Do you have a favorite verse in the Holy Scriptures?
One of my favorite Scriptures is Psalm 118:24:
"This is the day the Lord has made; we will rejoice and be glad in it."
This Scripture excites me and lifts my spirit above the clouds.
Whenever my day isn't going well, no matter where I am at any given moment, if I meditate and recite this Scripture over and over, I find myself praising and thanking God for this very day. 
Many believe that our spiritual growth is hinged on following a traditional set of religious beliefs and going to church on a regular basis.
However, the truth is our spiritual growth is dependent on our habits of engaging in prayer just like King David, studying the Word of God just as the apostles, and being obedient and putting the Word into action following our Messiah's example.
Spiritual growth is also dependent on us having a rich, deep, and meaningful relationship with Christ allowing His Word to transform our lives and our very soul.
We can go to church every day of the week and never grow spiritually if we never pray, study the Word of God for ourselves, and put His Word into action.  
This Day! Motivational video series was created to take you by the hand and help you study the Word of God and hopefully get your life to reflect what you have just read (Praise God!).
A new video will be released highlighting a Scripture passage for you to meditate on for thirty days. When I meditate on Scripture I read it multiple times, and I expand my reading beyond the one highlighted Scripture verse, and it may very well include the entire chapter, and sometimes the entire book that the highlighted Scripture exist in.
You are encouraged to journal your private truthful thoughts on what the Lord is saying to you through the passage and intentionally look for ways to put the Scripture into action. 
Here's my Promise to you, if you read, pray, meditate on Scripture, and take action in your life, God's Word will be a "lamp unto your feet and a light unto your path" (Psalm 119:105, NIV). His Word will change you and your life situations in astounding ways!! 
And what better time to start then ...This Day!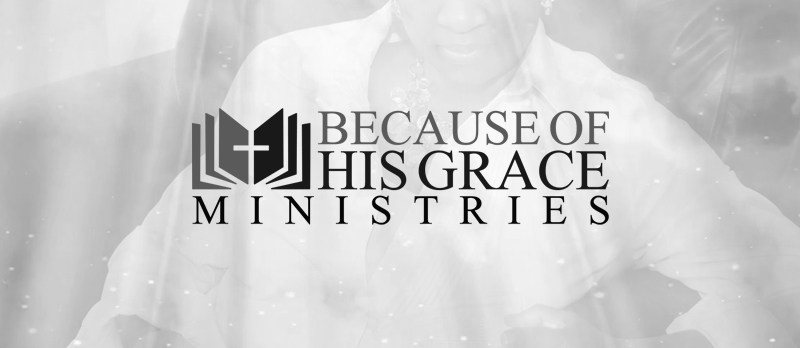 CIRCLE OF GRACE
Our vision is to create intimate, personal, and a family-like approach to studying God's Holy word through small groups we call "Circles of Grace."
Our Circles of Grace will reach around the globe connecting women of all nationalities who desire to feast on the Word of God, thirst after the Voice of God and long for the Presence of God in their lives.
We believe in the power of connections, personal connections, and technological connections.  We believe that our connections can help us to thrive in life and grow together. Through our circles we will experience:


Intimacy - connecting with other like-minded sisters


Transparency - taking off the masks and find our true selves in a safe place


Accountability - holding each other up promoting spiritual growth


We want to help you create your Circle of Grace with like-minded sisters who know you, love you and share the love of Christ with you. Help us to meet our goal of reaching 20k women (and men, boys, and girls!) by the year 2020. Imagine with us thousands of circles around the globe. Women who are in the Word of God and on one accord.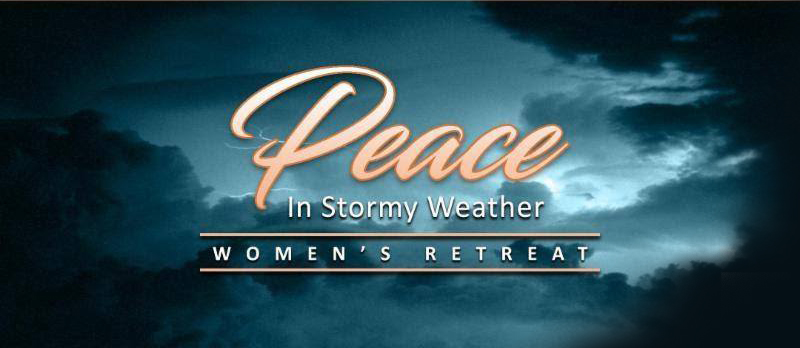 PEACE IN STORMY WEATHER WOMEN'S RETREAT - SAVE THE DATE APRIL 27, 2019
At this FULL day retreat, you will connect with other like-minded sisters. Together we will learn to call on the Holy Spirit and pour out our hearts without fear, without judgment, and without hesitation. Together we will create a safe space to cleanse our minds, bodies, and spirits.
Imagine escaping for a moment from all of the responsibilities that you carry every day.
Imagine having a better sense of God's voice, being able to hear His voice above ALL other voices.
Imagine experiencing a sense of peace that surpasses ALL understanding NO matter what is going on in you and all around you.
Peace in Stormy Weather Christian Women's retreat will serve this purpose.
Watch the video recap from our last retreat to get a sense of what you will experience.